South Bay Brokers
An established high standard of quality client service in real estate... since 1985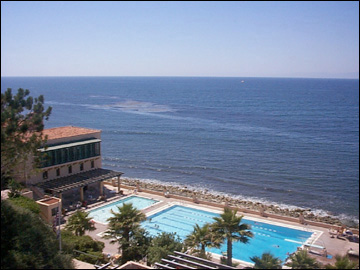 South Bay Brokers, Inc., the South Bay's leading real estate brokerage is comprised of a select team of dynamic, experienced professionals dedicated to providing you with unparalleled service. We have powerful community recognition built upon our trademark of personalized service to many families moving in and out of the area. Consistently ranked number one in agent production, our full time associates each average over ten years experience. We're also available seven days a week so you can be assured of an immediate response to any questions or concerns you may have.

Because we have grown with our communities, our real estate professionals have intimate knowledge of each neighborhood's character, mood, and growth potential. Due to the fact that the majority of our associates live in the communities we serve, they can readily meet the unique challenges and problems families encounter in selecting a new home. Drawing on their extensive knowledge of schools, recreational facilities, shopping requirements and transportation, our associates are able to better satisfy the special family housing needs of their clients.

For the investor, our Realtors are able to provide our valued clients with valuable information regarding the current rental market, demographics, and potential income and commercial property opportunities.

The South Bay provides a small, hometown feeling with a true sense of warmth and community spirit. Our top-rated schools, low crime rate, clean ocean air and moderate climate make our neighborhoods among the most desirable in Southern California. We are ardent supporters of this fabulous South Bay quality of life, contributing many volunteer hours and dollars to city government and local education foundations and charities. We take immense pride in our community and our leadership position within it.

We emphasize agent and client education, keeping them informed of the latest in real estate, financial and legislative issues affecting our market place. Our high profile, in the marketplace we serve, means properties will be exposed to the maximum number of potential buyers, and that we also have an insider's knowledge on properties about to be listed.